Welcome to the home page of the Chorley & District Natural History Society.
We're a registered charity, formed in 1979, and we record the natural history of the area, such as birds, insects, mammals, plants, and more.
If it's recorded, it can be protected.
Why not join us here?
This is a map showing the main sites in our area. Click to go to the full interactive Google Maps site.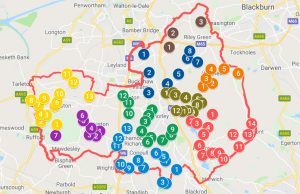 Follow us: